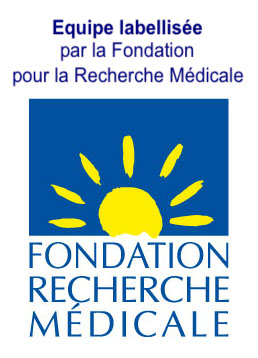 As a guarantee of excellence, the "FRM" label is awarded to the team of Capucine Trollet and Vincent Mouly.
Within the framework of the programme "Espoirs de la recherche", the Fondation pour la Recherche Médicale (FRM) supports projects with the potential for significant health benefits. A variety of support is offered to teams regardless of the theme and nature of their research work. Capucine Trollet and Vincent Mouly's team, Cellular and molecular orchestration in muscle regeneration during ageing and in pathologies, received the "FRM team" label at the end of 2019, a label awarded for 3 years.
The team's project focuses on intercellular communications during muscle regeneration. A few years ago the team demonstrated that, in addition to its contractile properties, human skeletal muscle is also a secretory organ, particularly during muscle regeneration. The team's hypothesis is that the orchestration of this regeneration involves secreted molecules allowing a dialogue, and therefore co-regulation, between all of the different cell types present. The team aims to determine the molecular perturbations of this secretome during muscle repair in elderly or sick people in order to propose new therapeutic strategies.
​